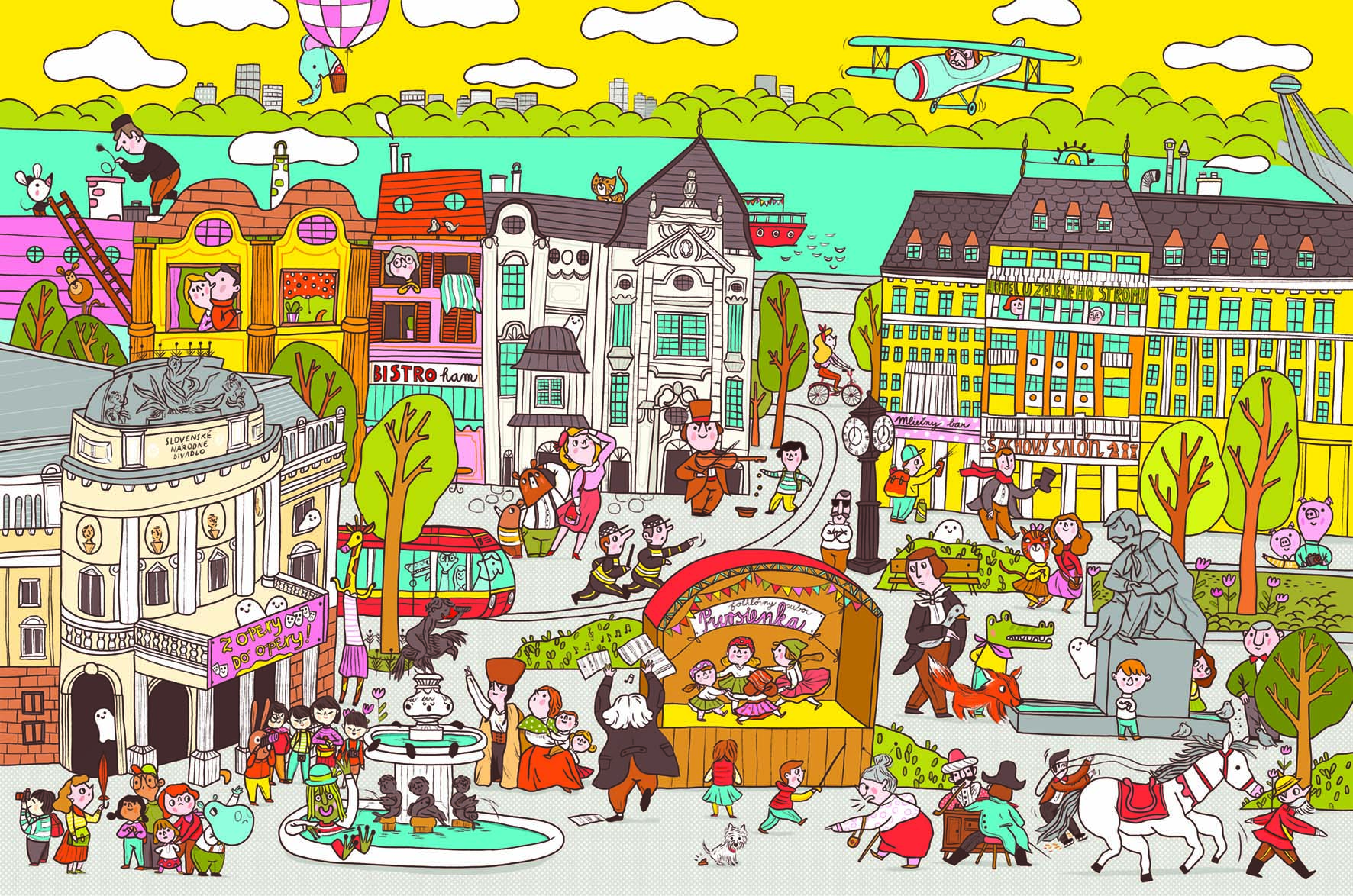 We have created an picture book for kids about the capital of Slovakia – Bratislava. The kids alone or with their parents discover the capital city and important natives and celebrities living or working in Bratislava, for example: Johann Nepomuk Hummel, Johann Wolfgang von Kempelen, Hans Christian Andersen, Ferdinand Martinengo, Ondrej Nepela, Ignác Lamár, Napoleon, Maria Teresa in an entertaining and educational way. In addition they can learn about historical monuments, architecture, or traditional specialities such as Bratislavský rožok, which readers can find hidden in each of our double pages. The book has also an educational character. Through the stories that pass through the pages of the book, children can learn about protection of historical sites and the environment.
The stories of the main characters can be followed on 14 pages. Children train their attention, imagination and phantasy.
Main characters are introduced in the beginning of the book, the other ones can be found while reading. At the back of the book there is an illustrated map of the old city of Bratislava with the main landmarks.
The book is published in Slovak and English language.
Idea and text: Martina Kráľová a Zuzana Revúcka
llustration: Mária Neradová
Graphic design: Martina Rozinajová